It is impossible to mistakenly take dissertation for any other written assignment, as it is probably the most difficult and time-consuming task you will ever get during your student years.
Regular requirements for such a task include:
Single author;
Should contain personal findings and experiments;
Author should provide a unique and fresh solution of the examined problem;
All the solutions should be backed with academic and scientific sources and written in a clear manner.
Earlier we discussed how to write lab report and its structure is a bit similar, as here you also should make a particular experiment and discuss methodology and materials, which were used to solve the problem.
You need to be the only author of your work, as your dissertation is your key to the future and you have a chance to invent something completely new, contributing to the society.
Considering that your dissertation is a paper for a college diploma or degree, it should consist of your personal experiments and examination of the topic. You need to select a topic and decide what innovations or results you are planning to obtain.
In addition, you need to invent something new and your findings shouldn't reflect previously obtained results. That is why it is crucial to choose your topic wisely.
Once you start working on concluding all your findings, you need to use credible sources to back your ideas. It is crucial, as dissertation is all about proofs, citing and links. Make sure you have access to the best libraries to be able to get only relevant information.
If you worry that it is a difficult task, remember how you write lab report. First, you learn everything about the topic, then complete an experiment and eventually write down all the results.
The same works with a dissertation, although requires a bit more time and efforts. If you follow all the requirements and devote your energy to the task, you will definitely get outstanding results.
How to Make a Successful Dissertation
Now, when you have learned everything about the dissertation definition, it is a right time to study the most useful tips:
Concentrate on your interests. To have a success, you should be passionate about what you write. Dissertation is a marathon and the longer the distance is, the harder it is to stay motivated;
Complete a thorough research. Only by studying all the possible sources, comparing information and talking to experts it the field, you'll be able to start your work;
Form the unique question, which will be answered in the end of your paper;
Carefully work on your dissertation not missing any steps. It is important to follow the structure if you want your text to be smooth and readable;
Use all of your skills, as it is important not only to know the subject perfectly but also to have fluent English and excellent communication skills.
Who Will Write My Dissertation?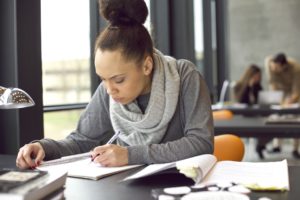 In case you don't know how to start writing the task or simply don't want to make any mistakes, you can always reach our professional writers.
We hire experts from multiple fields, so you will be assigned with a writer, who has a degree in your subject. In such a way, you can be sure that your dissertation will be in professional hands!
In addition, you will get round-the-clock support, lots of benefits and free pages, and a flexible payment system.
It doesn't matter whether you require dissertation or lab report writing: we are always here to improve your academic performance and knowledge of the topic.