Lab report, unlike essays or reviews, is a very demanding assignment, as it loves accuracy and details. To make sure you are on a right track, you should follow four main steps:
Get ready;
Start with basics;
Prepare for specifics;
Finish the assignment.
Before starting the report, you need to complete several important steps. First, get familiar with the instructions of your teacher. You need to understand what the task is about and what questions you need to answer. You should also learn everything about the proper format of the report. It has the following requirements:
Complete and full sentences;
Usage of passive voice;
Always use the third person;
Stick to present tense.
Before getting started, you should also understand what your professor's expectations are. This may include formatting of quotes, number of paragraphs, list of sources and so on. You can also ask your teacher what sections your report should consist of.
When you write lab report, begin with basics, like title and your personal data. For example, 'Experiment #1, Jason Marques ([email protected]), chemistry 102-17, August 09, 2018, Professor Johnson'.
Leave some blank space at the beginning of your work. At the end, you will include an abstract, which will be a sort of a summary of the whole work.
You shouldn't forget about introduction. This section should answer the following questions:
Why did you choose a particular experiment?
What is the aim of the experiment?
What is the previous knowledge on the topic?
Now you can work on the specifics. You should always start with a manual, which usually contains all the necessary formulas, solutions and temperatures to simplify your work. Proceed with working on the experiment section. It is the heart of your report, so you need to devote maximum time to it.
Once your experiment is completed, you need to record all the obtained results. They should come in a following order:
Title and amount of a final product;
Melting point of the product with its literature value;
GCMS data;
H NMR information;
Spectroscopy details.
The last part of your body paragraphs is the discussion section. Here you need to analyze obtained results and explain how they affect the topic. Write down whether obtained results match your hypothesis. Enumerate all the possible problems you had to face.
The last section is your conclusions. Here you need to write a summary of everything you found out during the experiment.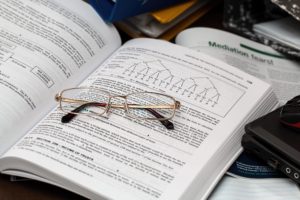 Don't forget to make a list of the sources you have used. Here everything depends on the formatting style, required by your professor. Once the list is completed, you can write an abstract and insert it at the beginning of your work.
Now you know how to write lab report and can easily complete it not depending on the subject and required deadlines. Don't forget to edit and proofread your report to eliminate all the errors and inaccuracies. If you don't know whether you can cope with it on your own, ask your friends or family members for help or use computer software, which detects types and any other mistakes.
What is Chemistry Lab Report?
Lab report writing is a very interesting and challenging task, as it is a scientific study and requires accurate and specific information.
Chemistry report is a paper, which contains all the information on your activity in the class. This means that you will need to explain the procedure and carried results, providing necessary details and formulas. It is a task, which requires lots of attention to every number and formula, so you need to be very precise.
Who Will Write My Chemistry Lab Report?
There are many writing companies on the online market but not all of them are ready to cope with such difficult topics.
However, you can always rely on us, as we have experience writing a chemistry lab report and can guarantee the best results.
We hire only top experts, who have degrees in a required field. This means that your report will always be written by an expert, who has background and degrees in chemistry. In addition, we will provide you with notes and tips on how to master the topic and improve your skills.
If you have any questions, need help with a particular subject or just don't have enough time, you can contact our managers and we guarantee that you'll receive an outstanding work in no time!